RESPONSE from Nobel Laureate Prof Roy Glauber from Harvard University: Quantum Teleportation
London, UK - 9th October 2012, 11:10 GMT
Dear ATCA Open & Philanthropia Friends
[Please note that the views presented by individual contributors are not necessarily representative of the views of ATCA, which is neutral. ATCA conducts collective Socratic dialogue on global opportunities and threats.]
We are grateful to the distinguished ATCA 5000 member, Nobel Laureate Professor Roy Glauber, Harvard University, for his response to our appeal to create trans-national Socratic dialogue and dedicated investment in the context of the International Quantum Exchange for Innovation (IQ:EI) project and the recent ATCA 5000 briefing "Quantum Teleportation Race Heats Up: Ultra-Secure Communications, Super Fast Quantum Computers and Quantum Internet Next?" which highlights, "Over a record distance of 143 kilometres or 89 miles, between the Canary Islands of La Palma and Tenerife, quantum teleportation experiments have consistently provided positive results. This distance is significant, as it is roughly the same distance to Low Earth Orbit (LEO) satellites — meaning it is now highly likely that a satellite-based quantum communication network could be put into place." The response from Prof Glauber follows:
Dear Mr. Matai,
I have been receiving your ATCA letters with interest, but was particularly struck by the one on quantum teleportation and related topics noted below. As you may know, that field -- if you can give it such a name -- is one I have been rather close to. Having been there at the beginning, I have tried to follow its development with some care, but am beginning to have some difficulty in distinguishing what is being imagined from what has actually been understood, let alone what has actually been accomplished. Your own descriptive statements, I have to say, do manage to combine all three possibilities equally.
Please know that I have a continuing interest in quantum communication technology, and would be happy to take some part in discussions of the subject.
Sincerely,
Roy Glauber
Harvard University
Roy Jay Glauber (born September 1, 1925) is an American theoretical physicist. He is the Mallinckrodt Professor of Physics at Harvard University and Adjunct Professor of Optical Sciences at the University of Arizona. Born in New York City, he was awarded one half of the 2005 Nobel Prize in Physics "for his contribution to the quantum theory of optical coherence", with the other half shared by John L. Hall and Theodor W. Hänsch. In this work, published in 1963, he created a model for photodetection and explained the fundamental characteristics of different types of light, such as laser light (see coherent state) and light from light bulbs (see blackbody). His theories are widely used in the field of quantum optics.
Prof Glauber has been sent an invitation to join the "Quantum Club" to participate in Socratic dialogue within ATCA on Yammer and he has accepted that invitation.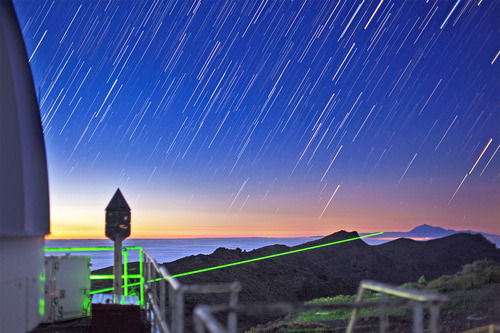 New Quantum Teleportation record paves the way towards a worldwide Quantum Network
[STOPS]
What are your thoughts, observations and views? We are hosting an Expert roundtable on this issue at ATCA 24/7 on Yammer.
[ENDS]
Expert Roundtables
Expert roundtables are the newly launched ATCA 24/7 Q&A private exclusive club service. They seek to become the killer application in strategic intelligence by delivering an unprecedented competitive advantage to our distinguished members. They can only be accessed online at https://www.yammer.com/atca
Q1: How to become a privileged member of ATCA 24/7 to participate in the expert roundtables?
A1: i. If you are a distinguished member of ATCA 5000, ATCA Open, The Philanthropia or HQR affiliated groups you may be allowed to become a privileged member of this new and exclusive private club.
ii. If you are pre-invited, visit the private intelligence network -- PIN -- by going to https://www.yammer.com/atca [Note: In https:// 's' is for security and encryption]
iii. If you don't have membership of the PIN yet, email the mi2g Intelligence Unit at intelligence.unit at mi2g dot com for an exclusive invitation.
Q2: How to participate in the expert roundtables and get domain-specific strategic intelligence questions answered?
A2: Access the ATCA 24/7 Private Intelligence Network -- PIN -- online and ask or answer a strategic intelligence question, no matter how complex. Receive expert answers within 24 hours or get pointers from:
i. ATCA 5000 experts who are online;
ii. ATCA Research and Analysis Wing; and
iii. mi2g Intelligence Unit.
Q3: Why is the ATCA 24/7 Q&A Exclusive Club special?
A3: ATCA 24/7 has now created an exclusive private intelligence watering hole and expert roundtable at the highest level where interesting and sophisticated questions are being asked from around the world, and intelligent answers are being provided, almost always by experts who have deep domain-specific knowledge. Come and check out the exclusive club, take it for a strategic test drive, which sign-of-intelligent life are you waiting for?
To learn more about "The Expert Roundtable: ATCA 24/7 Q&A Club" email: intelligence.unit at mi2g.com and if you are already a member visit https://www.yammer.com/atca
We welcome your thoughts, observations and views. To reflect further on this subject and others, please respond within Twitter, Facebook and LinkedIn's ATCA Open and related discussion platform of HQR. Should you wish to connect directly with real time Twitter feeds, please click as appropriate:
. @G140
. Open HQR
. DK Matai
Best wishes