Do Five 'C's Equal A Crash?
London, UK - 16th December 2011, 15:50 GMT
Dear ATCA Open & Philanthropia Friends
[Please note that the views presented by individual contributors are not necessarily representative of the views of ATCA, which is neutral. ATCA conducts collective Socratic dialogue on global opportunities and threats.]
1. The first 'C' is for Christmas time and the trading volumes are already getting thin, as they often do, at this time of the year;
2. The second 'C' is for Capital flows which are increasingly leaving illiquid and riskier asset classes like peripheral sovereign debt and currencies like the euro and heading towards perceived safer cash havens like the US dollar, Japanese yen, Swiss franc and UK sterling;
3. The third 'C' is for Currency exchange and as the number of dollars available as a transit lounge currency diminishes, the exchanged currency like the euro is falling further faster;
4. The fourth 'C' is for commodities and since the rising dollar is at present inversely correlated with all commodities, the more it rises, the more they all fall including oil and gold; and
5. The fifth 'C' is for China, which is experiencing a rapid slow down and that is undermining confidence amongst the Chinese business and investor community in regard to:
a. Competitiveness;
b. Self-evident bubbles; and
c. Capacity to honour obligations.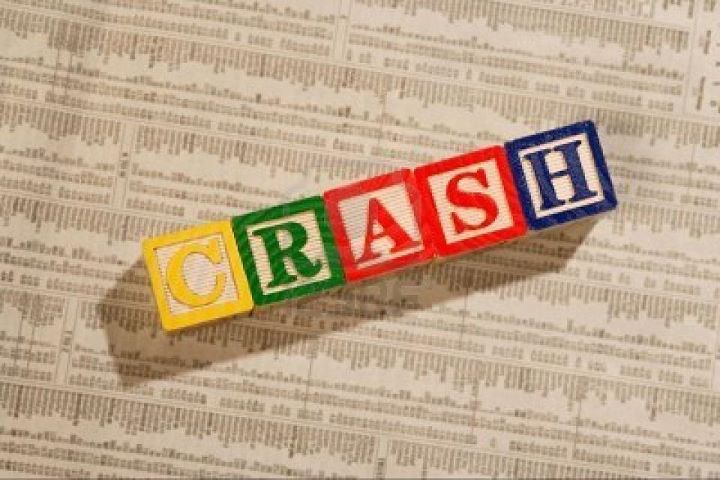 Is a crash inevitable?
Confidence
The juxtaposition of the five 'C's demonstrates a swift erosion of confidence around the world across most asset classes except the US dollar. Even the remaining confidence in the global financial markets in regard to the European leaders' capacity to solve the Eurozone crisis is evaporating completely in the aftermath of the much vaunted summit which delivered little of any substance. ATCA 5000 had already warned that this would be the case.
Conclusion
Is the synchronicity of the five 'C's, that is undermining confidence, likely to lead to a crash?
[STOPS]
What are your thoughts, observations and views? We are hosting an Expert roundtable on this issue at ATCA 24/7 on Yammer.
[ENDS]
Expert Roundtables
Expert roundtables are the newly launched ATCA 24/7 Q&A private exclusive club service. They seek to become the killer application in strategic intelligence by delivering an unprecedented competitive advantage to our distinguished members. They can only be accessed online at https://www.yammer.com/atca
Q1: How to become a privileged member of ATCA 24/7 to participate in the expert roundtables?
A1: i. If you are a distinguished member of ATCA 5000, ATCA Open, The Philanthropia or HQR affiliated groups you may be allowed to become a privileged member of this new and exclusive private club.
ii. If you are pre-invited, visit the private intelligence network -- PIN -- by going to https://www.yammer.com/atca [Note: In https:// 's' is for security and encryption]
iii. If you don't have membership of the PIN yet, email the mi2g Intelligence Unit at intelligence.unit at mi2g dot com for an exclusive invitation.
Q2: How to participate in the expert roundtables and get domain-specific strategic intelligence questions answered?
A2: Access the ATCA 24/7 Private Intelligence Network -- PIN -- online and ask or answer a strategic intelligence question, no matter how complex. Receive expert answers within 24 hours or get pointers from:
i. ATCA 5000 experts who are online;
ii. ATCA Research and Analysis Wing; and
iii. mi2g Intelligence Unit.
Q3: Why is the ATCA 24/7 Q&A Exclusive Club special?
A3: ATCA 24/7 has now created an exclusive private intelligence watering hole and expert roundtable at the highest level where interesting and sophisticated questions are being asked from around the world, and intelligent answers are being provided, almost always by experts who have deep domain-specific knowledge. Come and check out the exclusive club, take it for a strategic test drive, which sign-of-intelligent life are you waiting for?
To learn more about "The Expert Roundtable: ATCA 24/7 Q&A Club" email: intelligence.unit at mi2g.com and if you are already a member visit https://www.yammer.com/atca
We welcome your thoughts, observations and views. To reflect further on this subject and others, please respond within Twitter, Facebook and LinkedIn's ATCA Open and related discussion platform of HQR. Should you wish to connect directly with real time Twitter feeds, please click as appropriate:
. @G140
. Open HQR
. DK Matai
Best wishes