Record Bond Market: What Is The Wife Telling Us?
London, UK - 18th August 2011, 23:50 GMT
Dear ATCA Open & Philanthropia Friends
[Please note that the views presented by individual contributors are not necessarily representative of the views of ATCA, which is neutral. ATCA conducts collective Socratic dialogue on global opportunities and threats.]
Deflation is probably the last thing on anyone's mind. As a result of the latest financial markets plunge, gold has surpassed a new record of $1,820 per troy ounce. We all recognise gold as a hedge against inflation. In parallel, the government bond yields of a number of major countries including the US, UK, Germany, Sweden and Switzerland are at or near record lows since the Second World War, which means that their prices are at an all time high. For example, the bond yield on 10-year US treasuries fell to a record low below 2% today during intra-day trading. What is the significance of this record bond market?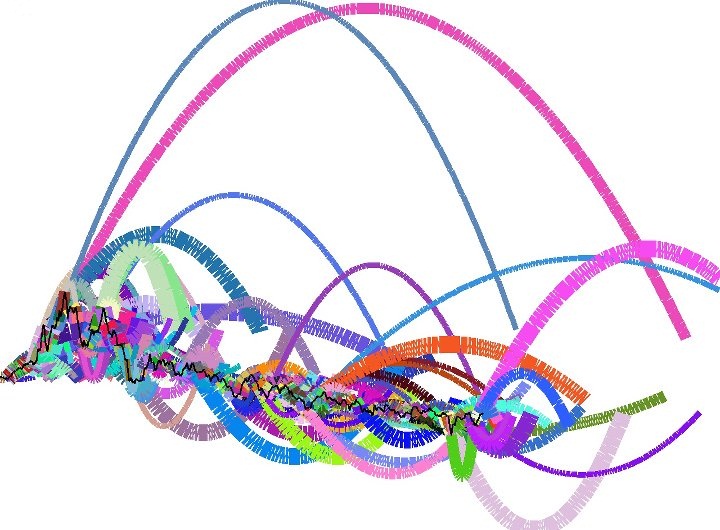 Which is the fundamental market?
Equities and bonds are the equivalent of husband and wife in the financial markets. Sometimes, the husband does not listen to his wife. Eventually, he is forced to do so! The same is true of the bond market, which eventually forces all other markets to listen to her because she holds the trump cards. So what are the record low high-grade bond yields telling us within the growing shambles of the global financial markets? When the bond market prices the rate of return or yield of public debt she communicates extremely important messages, which all other markets and their interlocutors ignore at their peril.
1. Deflation & Deep Recession; NOT Default & Inflation
Deflation and deep recession are the most obvious interpretation of low bond yields. In essence, the bond market is signalling that she views the risk of deflation and deep recession as far greater than that of default and inflation. If deflation really lies ahead, is looking for opportunities in equity, commodity and property markets almost a waste of time? What can one hold in a deflationary environment that will preserve value?
2. Debt Deleveraging
It is important to keep in mind that 10 year rates of government bonds are telling us what investors are expecting over the next 10 years. Low yields on long dated government bonds imply low interest rates in the future. Low interest rates in tandem with weak or falling asset prices, including property, imply that people are more intent on deleveraging, ie, repaying their debts.
3. Capital Preservation, Demographics and Changing Mindset
Are the record lows on government bond yields the result of investors seeking capital preservation over return on investment given the extreme market volatility? Do the low yields imply a common search for risk-free return? To add to the complexity, is the demographic shift in the industrialised world coupled with the fear of highly volatile financial markets driving the popularity for high-grade bonds? Is this what causes the bond yields to go lower, year after year?
Conclusion
The equity market cannot remain separated from the bond market for too long without severe pain. If the bond market is pointing to a protracted slow down, no matter how good the expected earnings might appear to be, the equity market does eventually end up recalibrating downwards. Why? Long term low bond yields imply collective investor belief that global growth will slow down markedly for many years to come if not decades. As a result, earnings expectations also have to be recalibrated downwards. Commodity prices and property prices also end up falling to reflect the decline in global and domestic demand over time.
Fundamental Question: If the bond market is pointing towards deflation and deep recession in the future, how can any asset class -- including equity, commodity and property markets -- remain elevated for too long?
[STOPS]
We are hosting an Expert roundtable on this issue at ATCA 24/7 on Yammer.
[ENDS]
Expert Roundtables
Expert roundtables are the newly launched ATCA 24/7 Q&A private exclusive club service. They seek to become the killer application in strategic intelligence by delivering an unprecedented competitive advantage to our distinguished members. They can only be accessed online at https://www.yammer.com/atca
Q1: How to become a privileged member of ATCA 24/7 to participate in the expert roundtables?
A1: i. If you are a distinguished member of ATCA 5000, ATCA Open, The Philanthropia or HQR affiliated groups you may be allowed to become a privileged member of this new and exclusive private club.
ii. If you are pre-invited, visit the private intelligence network -- PIN -- by going to https://www.yammer.com/atca [Note: In https:// 's' is for security and encryption]
iii. If you don't have membership of the PIN yet, email the mi2g Intelligence Unit at intelligence.unit at mi2g dot com for an exclusive invitation.
Q2: How to participate in the expert roundtables and get domain-specific strategic intelligence questions answered?
A2: Access the ATCA 24/7 Private Intelligence Network -- PIN -- online and ask or answer a strategic intelligence question, no matter how complex. Receive expert answers within 24 hours or get pointers from:
i. ATCA 5000 experts who are online;
ii. ATCA Research and Analysis Wing; and
iii. mi2g Intelligence Unit.
Q3: Why is the ATCA 24/7 Q&A Exclusive Club special?
A3: ATCA 24/7 has now created an exclusive private intelligence watering hole and expert roundtable at the highest level where interesting and sophisticated questions are being asked from around the world, and intelligent answers are being provided, almost always by experts who have deep domain-specific knowledge. Come and check out the exclusive club, take it for a strategic test drive, which sign-of-intelligent life are you waiting for?
To learn more about "The Expert Roundtable: ATCA 24/7 Q&A Club" email: intelligence.unit at mi2g.com and if you are already a member visit https://www.yammer.com/atca
We welcome your thoughts, observations and views. To reflect further on this subject and others, please respond within Twitter, Facebook and LinkedIn's ATCA Open and related discussion platform of HQR. Should you wish to connect directly with real time Twitter feeds, please click as appropriate:
. @G140
. Open HQR
. DK Matai
Best wishes