Alibaba - From Crazy to Richest - What Is The World's Largest IPO Telling Us?
London, UK - 19th September 2014, 13:25 GMT
1. When the Alibaba Group starts trading on the New York Stock Exchange as "BABA" on Friday, many ATCA 5000 distinguished members may ask: "Ali who?"
2. The world's largest Initial Public Offering (IPO) on Thursday, valued Alibaba at USD 168 billion and raised nearly USD 22 billion. Can one imagine the enormous quantum of wealth that is being generated via this IPO?
3. In a time of economic rebalancing, when few big companies are growing strongly, a Chinese business like Alibaba -- named after a fabled, poor woodsman who discovers a thieves' den full of treasures -- stands out brightly;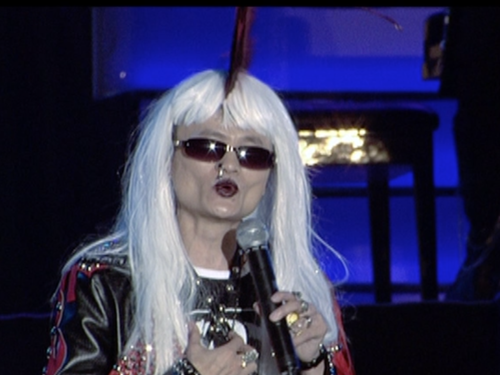 How many chief executives would dress up in leather, a Mohican wig, put on lipstick and a nose ring and sing Elton John's "Can you Feel the Love Tonight?" to their employees?
4. Alibaba's marketplaces sold USD 296 billion worth of goods in the 12 months through the end of June, which is estimated to be more than Amazon and eBay combined;
5. As the Chinese eCommerce giant Alibaba starts trading on Friday, Hangzhou city in China will freshly mint thousands of Internet millionaires in a single day;
6. Already at the top globally in eCommerce, Alibaba is now taking on China's banks. Mutual funds, hedge funds and pensions are rushing to back Alibaba;
7. Rise of Alibaba and its colourful founder, Jack Ma, now China's richest man worth USD 13+ billion, has proved instructive for a generation of young technology entrepreneurs -- not just as a road map to riches, but as a lesson in entrepreneurial individualism;
8. Jack Ma, celebrating his 50th birthday recently, said Alibaba will last 102 years so the Internet empire he founded in 1999 can span three centuries;
9. Ma's Outlandish ideas earned him the nickname "Crazy Jack Ma!" No one thinks he's mad now, even when dressing in wild wigs and lipstick for his annual meeting where he serenaded a stadium full of Alibaba employees;
10. Ma's readiness to make fun of himself, and speak his mind, stands in contrast to China's often conservative corporate barons. Charismatic and energetic, this former teacher has become an inspiration to millions across the world and not just in China;
11. Started in 1999 in the founder's apartment, with a very small initial investment of USD 60,000, Alibaba follows the model of Microsoft, Google and other American technology companies, generously handing out stock to all levels of workers, from senior executives to receptionists;
12. Thousands of young people across the world are creating start-ups of their own, driven by visions of what they might do if they, too, strike it big like Alibaba;
13. Alibaba money has helped spur a constellation of Internet companies in China and elsewhere;
14. Over the last decade, one-time Alibaba employees have helped start 130 Internet businesses, more than any other Chinese company; and
15. Alibaba is a company that gives its workers a sense of purpose and a belief that anything is possible.
Key Questions
I. Can Alibaba, the company which today dominates Chinese eCommerce, fend off competition forever?
II. What about its odd corporate structure?
III. Who, exactly, is checking the company's books?
IV. Why did Alibaba recently spend more than a quarter's worth of cash flow on what seemed like a land grab of ragtag investments?
Conclusion
There is no question that the technology sector offers the greatest avenue for wealth creation in our interconnected world. Where Alibaba's IPO stands today, in the never-ending wave of internet start-ups, tomorrow there may be gigantic and unprecedented IPOs dedicated to the nascent trillion dollar Quantum Technology 2.0 (QT2) industry in Quantum Computing, Quantum Cryptography, Quantum Communications, Quantum Energy Devices and Quantum Medical Applications. The main reason investors appear breathless about the 15-year old Alibaba is very simple: it offers an investment vehicle that taps into China's burgeoning middle class. Alibaba is a testimony to the success of its colourful founder Jack Ma's craziness! This reminds ATCA 5000 of the famous Apple campaign: "Here's to the crazy ones. The misfits. The rebels. The troublemakers. The round pegs in the square holes. The ones who see things differently. They're not fond of rules. And they have no respect for the status quo. You can quote them, disagree with them, glorify or vilify them. But the only thing you can't do is ignore them. Because they change things. They invent. They imagine. They heal. They explore. They create. They inspire. They push the human race forward. Maybe they have to be crazy. How else can you stare at an empty canvas and see a work of art? Or sit in silence and hear a song that's never been written? Or gaze at a red planet and see a laboratory on wheels? We make tools for these kinds of people. While some see them as the crazy ones, we see genius. Because the people who are crazy enough to think they can change the world, are the ones who do!"
[STOPS]
What are your thoughts, observations and views? We are keen to listen and to learn.
Best wishes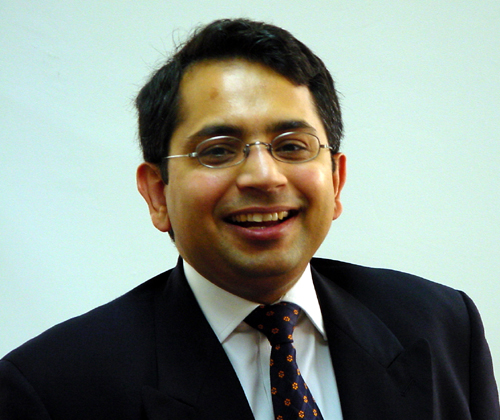 ---
ATCA: The Asymmetric Threats Contingency Alliance is a philanthropic expert initiative founded in 2001 to resolve complex global challenges through collective Socratic dialogue and joint executive action to build a wisdom based global economy. Adhering to the doctrine of non-violence, ATCA addresses asymmetric threats and social opportunities arising from climate chaos and the environment; radical poverty and microfinance; geo-politics and energy; organised crime & extremism; advanced technologies -- bio, info, nano, robo & AI; demographic skews and resource shortages; pandemics; financial systems and systemic risk; as well as transhumanism and ethics. Present membership of ATCA is by invitation only and has over 5,000 distinguished members from over 120 countries: including 1,000 Parliamentarians; 1,500 Chairmen and CEOs of corporations; 1,000 Heads of NGOs; 750 Directors at Academic Centres of Excellence; 500 Inventors and Original thinkers; as well as 250 Editors-in-Chief of major media.

The Philanthropia, founded in 2005, brings together over 1,000 leading individual and private philanthropists, family offices, foundations, private banks, non-governmental organisations and specialist advisors to address complex global challenges such as countering climate chaos, reducing radical poverty and developing global leadership for the younger generation through the appliance of science and technology, leveraging acumen and finance, as well as encouraging collaboration with a strong commitment to ethics. Philanthropia emphasises multi-faith spiritual values: introspection, healthy living and ecology. Philanthropia Targets: Countering climate chaos and carbon neutrality; Eliminating radical poverty -- through micro-credit schemes, empowerment of women and more responsible capitalism; Leadership for the Younger Generation; and Corporate and social responsibility.
---