AMERICAN BILLIONAIRE'S $122 MILLION CONFIDENCE SIGNAL: Is The London Luxury Real Estate Market Bursting Alive Once Again?
London, UK - 22nd January 2019, 21:20 GMT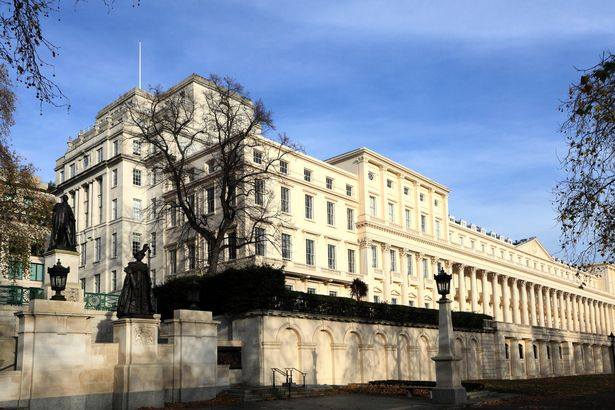 #3 Carlton Gardens: Is this the $122 million Canary in the Mineshaft?
1. What does Illinois' richest man know about the future of post-Brexit London and Great Britain's prospects in the near future that main stream media and our establishment may be denying?
2. Interesting to note at the start of the Davos summit in Switzerland that the London luxury real estate market has not only come alive spectacularly but there are still buyers for super prime real estate in London;
3. Something major is finally afoot in the London luxury real estate market hot on the heals of other good news:
- Majority of UK CEOs expect to boost headcount in 2019;
- Record rise in number of graduate jobs on offer in 2019;
- London office take-up at 4 year high;
- Commercial property investment at 4 year high;
4. The 50 year old American hedge fund billionaire Ken Griffin has bought the London mansion for 95 million pounds sterling ($122 million) -- UK's most expensive home purchase in nearly a decade -- previously the war time residence of Charles de Gaulle, home of three British prime ministers, and also used by the British intelligence agency MI-6;
5. Griffin is worth 8.8 billion dollars and runs hedge fund Citadel from Chicago which handles more than 27 billion dollars in assets and he has collected a vast portfolio of luxury properties worth half a billion dollars from Chicago to New York and from Palm Beach to Miami in Florida;
6. Griffin's super prime new luxury home in Carlton Gardens, just a stone's throw from Buckingham Palace, is an 1820s Grade II-listed building designed by John Nash with circa 19,000 square feet and sold at 5,000 pounds per square foot;
7. We are delighted to offer private off-market exclusive portfolios of super prime luxury real estate in London, UK and across Europe ranging from 100 million to 250 million sterling and commercial properties in London and across Europe ranging from 100 million to 500 million sterling. We also have off-market hotel opportunities ranging from 100 million sterling to 1.5 billion sterling.
8. We are working closely with a number of inspiring and innovative #PropTech developers and providers with more than a million square feet of co-working space – unrivalled technology and connected communities – already deployed in London within #FinTech and #InsurTech alongside global financial institutions and household brands.
[STOPS]
Source: QiLabs.net 1. Funding Form 2. Involvement Form 3. iQ:Ei Club
What are your thoughts, observations and views? We are keen to listen and to learn.
Best wishes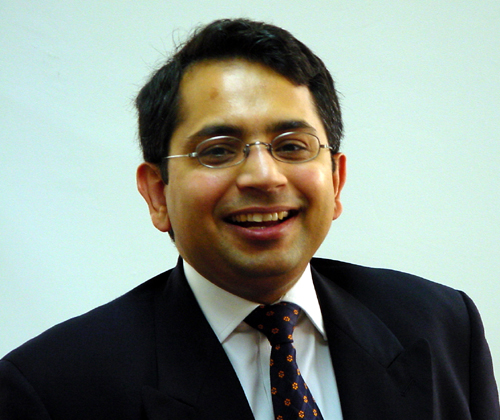 ---
ATCA: The Asymmetric Threats Contingency Alliance is a philanthropic expert initiative founded in 2001 to resolve complex global challenges through collective Socratic dialogue and joint executive action to build a wisdom based global economy. Adhering to the doctrine of non-violence, ATCA addresses asymmetric threats and social opportunities arising from climate chaos and the environment; radical poverty and microfinance; geo-politics and energy; organised crime & extremism; advanced technologies -- bio, info, nano, robo & AI; demographic skews and resource shortages; pandemics; financial systems and systemic risk; as well as transhumanism and ethics. Present membership of ATCA is by invitation only and has over 5,000 distinguished members from over 120 countries: including 1,000 Parliamentarians; 1,500 Chairmen and CEOs of corporations; 1,000 Heads of NGOs; 750 Directors at Academic Centres of Excellence; 500 Inventors and Original thinkers; as well as 250 Editors-in-Chief of major media.

The Philanthropia, founded in 2005, brings together over 1,000 leading individual and private philanthropists, family offices, foundations, private banks, non-governmental organisations and specialist advisors to address complex global challenges such as countering climate chaos, reducing radical poverty and developing global leadership for the younger generation through the appliance of science and technology, leveraging acumen and finance, as well as encouraging collaboration with a strong commitment to ethics. Philanthropia emphasises multi-faith spiritual values: introspection, healthy living and ecology. Philanthropia Targets: Countering climate chaos and carbon neutrality; Eliminating radical poverty -- through micro-credit schemes, empowerment of women and more responsible capitalism; Leadership for the Younger Generation; and Corporate and social responsibility.
---