What Is Our Leadership & Management Culture Fundamentally About?
London, UK - 23rd July 2012, 10:10 GMT
Dear ATCA Open & Philanthropia Friends
[Please note that the views presented by individual contributors are not necessarily representative of the views of ATCA, which is neutral. ATCA conducts collective Socratic dialogue on global opportunities and threats.]
Is our present leadership and management culture only about revenues and profits generation and searching for efficiencies? Or is it also about developing and maintaining a culture of trust, fundamental values and guiding principles? Why do some Chairmen, CEOs and CFOs look down on philosophical dialogue on crucial matters that sets the moral compass for the enterprise and its long-term interactions? Is this lack of prioritisation for what really matters the reason why we are in such a mess in terms of financial wrong-doing and short-term profit seeking? Why are "DNA-level" manipulation, toxic transactions, benchmark rigging and high level corruption being uncovered at almost every corner whilst the top of the pyramid fiddles as Rome burns? Regulators keep suggesting that it was not really their job to monitor any of this collapse of judgement on mission-critical matters or meandering away from "my word is my bond"? Whose job was it, then? What are the current criteria for the selection of leadership and management? What ought they to be? If everything is perfect as it is — as some leaders are wont to suggest — why is everything beginning to fall apart at the fundamental level of the key pillars supporting modern economies? Where is our culture taking us?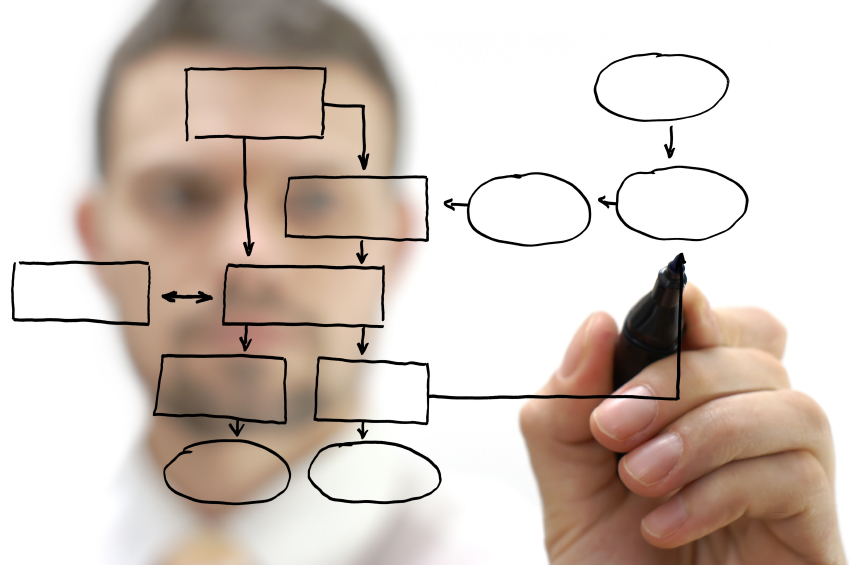 Holistic or Reductionist?
[STOPS]
What are your thoughts, observations and views? We are hosting an Expert roundtable on this issue at ATCA 24/7 on Yammer.
[ENDS]
Expert Roundtables
Expert roundtables are the newly launched ATCA 24/7 Q&A private exclusive club service. They seek to become the killer application in strategic intelligence by delivering an unprecedented competitive advantage to our distinguished members. They can only be accessed online at https://www.yammer.com/atca
Q1: How to become a privileged member of ATCA 24/7 to participate in the expert roundtables?
A1: i. If you are a distinguished member of ATCA 5000, ATCA Open, The Philanthropia or HQR affiliated groups you may be allowed to become a privileged member of this new and exclusive private club.
ii. If you are pre-invited, visit the private intelligence network -- PIN -- by going to https://www.yammer.com/atca [Note: In https:// 's' is for security and encryption]
iii. If you don't have membership of the PIN yet, email the mi2g Intelligence Unit at intelligence.unit at mi2g dot com for an exclusive invitation.
Q2: How to participate in the expert roundtables and get domain-specific strategic intelligence questions answered?
A2: Access the ATCA 24/7 Private Intelligence Network -- PIN -- online and ask or answer a strategic intelligence question, no matter how complex. Receive expert answers within 24 hours or get pointers from:
i. ATCA 5000 experts who are online;
ii. ATCA Research and Analysis Wing; and
iii. mi2g Intelligence Unit.
Q3: Why is the ATCA 24/7 Q&A Exclusive Club special?
A3: ATCA 24/7 has now created an exclusive private intelligence watering hole and expert roundtable at the highest level where interesting and sophisticated questions are being asked from around the world, and intelligent answers are being provided, almost always by experts who have deep domain-specific knowledge. Come and check out the exclusive club, take it for a strategic test drive, which sign-of-intelligent life are you waiting for?
To learn more about "The Expert Roundtable: ATCA 24/7 Q&A Club" email: intelligence.unit at mi2g.com and if you are already a member visit https://www.yammer.com/atca
We welcome your thoughts, observations and views. To reflect further on this subject and others, please respond within Twitter, Facebook and LinkedIn's ATCA Open and related discussion platform of HQR. Should you wish to connect directly with real time Twitter feeds, please click as appropriate:
. @G140
. Open HQR
. DK Matai
Best wishes