Happy Birthday mi2g! Why is Small Beautiful? Revolutions & Consciousness
London, UK - 28th February 2011, 11:55 GMT
Dear ATCA Open & Philanthropia Friends
[Please note that the views presented by individual contributors are not necessarily representative of the views of ATCA, which is neutral. ATCA conducts collective Socratic dialogue on global opportunities and threats.]
Happy birthday mi2g! Global risk management group, born on 28th Feb 1996, is 15 years old today, thanks to the Supra Universal Consciousness.
The question is not so much whether there is life on Mars as whether it will continue to be possible to live on Earth! - Teilhard de Chardin
To mark the occasion of mi2g's 15th birthday, we are launching the following Expert Roundtables. To participate please visit ATCA 24/7 on Yammer or request for an exclusive invitation from intelligence.unit at mi2g dot com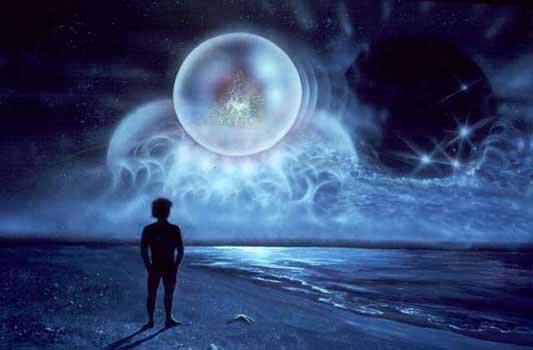 Human-Space-Universe-Cosmos
Why is Small Beautiful?
* 1. Why is small beautiful? 2. Why is bigger not better? 3. Why is decentralisation better than centralisation? Why do 1-3 stop dehumanisation?
* Why must a large organisation - to work efficiently - behave like a related group of small organisations? Agility, speed and response time?
* Is the pendulum swinging 1. From Globalisation to localisation? 2. From disposability to sustainability? 3. From exclusivity to inclusivity?
* What is the role of feeling pain of others in society? What happens when we don't feel empathy? How can a better world be built without it?
* Remember there's no such thing as a small act of kindness. Every act creates a ripple with no logical end! - Scott Adams, Creator of Dilbert
Revolutions
* What happens next in the Middle-East? Is it a clash of generations or more? Is the mainstream media manipulating its own version of events?
* Unexpected events: What are the global consequences of the Mid-East revolutions which are not immediately obvious or manifest at this stage?
* Light & Shadow: What should we embrace in the Mid-East revolutions without reservation and what should we be concerned about going forwards?
* Is there a connection between what's going on in Wisconsin, USA, and what's going on in the Middle East? If so, what is it? & consequences?
* Remember that not getting what you want is sometimes a wonderful stroke of luck! - HH The Dalai Lama, Spiritual Leader and Head of State, Tibet
Consciousness
* Is this much certain: when we are in Bliss, Blissful to the core and root of Grace, we're no longer Conscious of ourselves or anything else?
* What's the mechanism for deepening experience of the Self as Supra Universal Consciousness? Empathy, Forgiveness, Prayer, Meditation & Love!
[ENDS]
Expert Roundtables
Expert roundtables are the newly launched ATCA 24/7 Q&A private exclusive club service. They seek to become the killer application in strategic intelligence by delivering an unprecedented competitive advantage to our distinguished members. They can only be accessed online at https://www.yammer.com/atca
Q1: How to become a privileged member of ATCA 24/7 to participate in the expert roundtables?
A1: i. If you are a distinguished member of ATCA 5000, ATCA Open, The Philanthropia or HQR affiliated groups you may be allowed to become a privileged member of this new and exclusive private club.
ii. If you are pre-invited, visit the private intelligence network -- PIN -- by going to https://www.yammer.com/atca [Note: In https:// 's' is for security and encryption]
iii. If you don't have membership of the PIN yet, email the mi2g Intelligence Unit at intelligence.unit at mi2g dot com for an exclusive invitation.
Q2: How to participate in the expert roundtables and get domain-specific strategic intelligence questions answered?
A2: Access the ATCA 24/7 Private Intelligence Network -- PIN -- online and ask or answer a strategic intelligence question, no matter how complex. Receive expert answers within 24 hours or get pointers from:
i. ATCA 5000 experts who are online;
ii. ATCA Research and Analysis Wing; and
iii. mi2g Intelligence Unit.
Q3: Why is the ATCA 24/7 Q&A Exclusive Club special?
A3: ATCA 24/7 has now created an exclusive private intelligence watering hole and expert roundtable at the highest level where interesting and sophisticated questions are being asked from around the world, and intelligent answers are being provided, almost always by experts who have deep domain-specific knowledge. Come and check out the exclusive club, take it for a strategic test drive, which sign-of-intelligent life are you waiting for?
To learn more about "The Expert Roundtable: ATCA 24/7 Q&A Club" email: intelligence.unit at mi2g.com and if you are already a member visit https://www.yammer.com/atca
We welcome your thoughts, observations and views. To reflect further on this subject and others, please respond within Twitter, Facebook and LinkedIn's ATCA Open and related discussion platform of HQR. Should you wish to connect directly with real time Twitter feeds, please click as appropriate:
. @G140
. Open HQR
. DK Matai
Best wishes