Quantum Holography: The Age of Spirituality and Spiritual Machines
London, UK - 28th April 2013, 7:25 GMT
Dear ATCA Open & Philanthropia Friends
[Please note that the views presented by individual contributors are not necessarily representative of the views of ATCA, which is neutral. ATCA conducts collective Socratic dialogue on global opportunities and threats.]
Quantum Holography embraces non-locality of information and consciousness. Once harnessed massive implications for science and society unfold that drive us ever closer to the age of spirituality and spiritual-machines!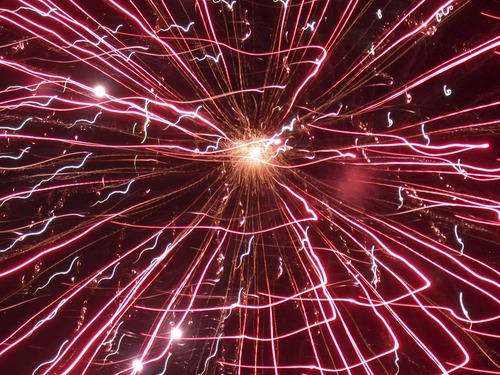 Holographic Universe
Since travelling faster than the speed of light is tantamount to breaking the time barrier, this daunting prospect has caused some physicists to try and come up with elaborate ways to explain away Quantum Entanglement findings. It did take a long time to prove that Quantum Entanglement truly existed. It wasn't until the 1980s that it was clearly demonstrated. In 1982, at the University of Paris, a research team led by physicist Alain Aspect performed what may turn out to be one of the most important experiments of the 20th century.
Quantum Entanglement has also inspired others to offer even more radical explanations including that of the holographic universe! The implications of a holographic universe are truly mind boggling… those findings imply that objective reality does not exist, that despite its apparent solidity the universe is at heart a phantasm, a gigantic and splendidly detailed hologram. To understand why a number of physicists including David Bohm made this startling assertion, one must first understand a little about holograms.
If a hologram of a rose is cut in half and then illuminated by a laser, each half is still found to contain the entire image of the rose. Indeed, even if the halves are divided again, each snippet of film is always found to contain a smaller but intact version of the original image. Unlike normal photographs, every part of a hologram contains all the information possessed by the whole! This is exactly like fractals in nature and mathematics.
The "whole in every part" nature of a hologram provides us with an entirely new way of understanding organisation and order. For most of its history, Western science has laboured under the bias that the best way to understand a physical phenomenon, whether a frog or an atom or a national economy, is to dissect it and to study its respective components. A hologram teaches us that some things in the universe may be understood only as integrated holistic systems. If we try to take apart something constructed holographically, we will not get the pieces of which it is made. We will only get smaller wholes or less evolved, less detailed, incomplete miniatures of the whole picture: a lower consciousness.
This insight suggested to some scientists, including David Bohm, another way of understanding Aspect's discovery. Bohm believed the reason subatomic particles are able to remain in contact with one another regardless of the distance separating them is not because they are sending some sort of mysterious signal back and forth, but because their separateness is, in fact, an illusion. Bohm suggested that at some deeper level of reality such particles are not individual entities, but are actually system components of the same fundamental something! Recent research into the structure of water by Nobel Prize-winner Luc Montagnier, and as previously suggested by Jacques Benveniste, has shown water's ability to retain information imprinted into it in a stable manner that is retrievable at a later date!
Welcome to Quantum Holography: The mystery deepens and presents millions of opportunities in computing, communications, cryptography, medicine and energy.
[STOPS]
What are your thoughts, observations and views? We are hosting an Expert roundtable on this issue at ATCA 24/7 on Yammer.
[ENDS]
Expert Roundtables
Expert roundtables are the newly launched ATCA 24/7 Q&A private exclusive club service. They seek to become the killer application in strategic intelligence by delivering an unprecedented competitive advantage to our distinguished members. They can only be accessed online at https://www.yammer.com/atca
Q1: How to become a privileged member of ATCA 24/7 to participate in the expert roundtables?
A1: i. If you are a distinguished member of ATCA 5000, ATCA Open, The Philanthropia or HQR affiliated groups you may be allowed to become a privileged member of this new and exclusive private club.
ii. If you are pre-invited, visit the private intelligence network -- PIN -- by going to https://www.yammer.com/atca [Note: In https:// 's' is for security and encryption]
iii. If you don't have membership of the PIN yet, email the mi2g Intelligence Unit at intelligence.unit at mi2g dot com for an exclusive invitation.
Q2: How to participate in the expert roundtables and get domain-specific strategic intelligence questions answered?
A2: Access the ATCA 24/7 Private Intelligence Network -- PIN -- online and ask or answer a strategic intelligence question, no matter how complex. Receive expert answers within 24 hours or get pointers from:
i. ATCA 5000 experts who are online;
ii. ATCA Research and Analysis Wing; and
iii. mi2g Intelligence Unit.
Q3: Why is the ATCA 24/7 Q&A Exclusive Club special?
A3: ATCA 24/7 has now created an exclusive private intelligence watering hole and expert roundtable at the highest level where interesting and sophisticated questions are being asked from around the world, and intelligent answers are being provided, almost always by experts who have deep domain-specific knowledge. Come and check out the exclusive club, take it for a strategic test drive, which sign-of-intelligent life are you waiting for?
To learn more about "The Expert Roundtable: ATCA 24/7 Q&A Club" email: intelligence.unit at mi2g.com and if you are already a member visit https://www.yammer.com/atca
We welcome your thoughts, observations and views. To reflect further on this subject and others, please respond within Twitter, Facebook and LinkedIn's ATCA Open and related discussion platform of HQR. Should you wish to connect directly with real time Twitter feeds, please click as appropriate:
. @G140
. Open HQR
. DK Matai
Best wishes