Quick Poll: Is The Gulf Oil Gusher A Worldwide Crisis?
London, UK - 28th June 2010, 08:55 GMT
Dear ATCA Open & Philanthropia Friends
[Please note that the views presented by individual contributors are not necessarily representative of the views of ATCA, which is neutral. ATCA conducts collective Socratic dialogue on global opportunities and threats.]
Is the Gulf oil gusher a worldwide crisis and not just a US issue? Yes or No.
1. You can cast your vote by visiting http://ow.ly/23GHs
Please scroll down to the end of the briefing to see the "Quick Poll" section.
2. After you vote, the screen will show you the result so far.
3. We would be keen to hear from you in regard to your views of the result.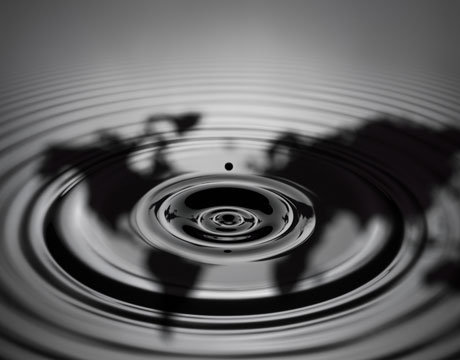 Ripples of Oil Travel Across The World?
The Socratic Dialogue underway on related briefings includes:
. Butterfly Effect, Oil Gusher & Edge of Chaos: World Wide Summit? http://ow.ly/23GHs
. Gulf Oil Gusher: Danger of Tsunamis From Methane? http://ow.ly/23GKH
. Japan Takes Lead in Wireless Power? 21stC Global Energy Supply http://ow.ly/23GMw
. Wireless Power: Has The Time Come? http://ow.ly/23GNN
. Beyond Oil: Beginning of a New Era? http://ow.ly/23GOF
. What Is the Key to Survival in a Constantly Changing Environment? http://ow.ly/23GPI
. Underwater Dirty 'Black Gold' Volcano: Unprecedented Environmental Emergency http://ow.ly/23GQH
Feel free to participate!
[ENDS]

We welcome your thoughts, observations and views. To reflect further on this subject and others, please respond within Twitter, Facebook and LinkedIn's ATCA Open and related discussion platform of HQR. Should you wish to connect directly with real time Twitter feeds, please click as appropriate:
. @G140
. Open HQR
. DK Matai
Best wishes