Why Do Slave Trading and Casino-type Investment Banking Compare?
London, UK - 29th July 2012, 09:50 GMT
Dear ATCA Open & Philanthropia Friends
[Please note that the views presented by individual contributors are not necessarily representative of the views of ATCA, which is neutral. ATCA conducts collective Socratic dialogue on global opportunities and threats.]
Are slave trading and modern casino-type investment banking comparable? More than 200 years ago abolishing slave trade was considered equivalent to economic suicide. William Wilberforce and his eminent colleagues, such as Thomas Clarkson and James Stephen, were initially seen as meddling with the British Empire's financial and economic success. Did the abolishing of slave trade in 1807 and the abolishing of slavery in 1833 have a detrimental positive or negative impact on global economic prosperity including that of the United Kingdom? Will generations to come look at the 1.4+ Quadrillion dollar derivatives pyramid and casino-type investment banking with similar concern? Especially when they realise that their ancestral governors have left them with a colossal debt mountain in rescuing too-big-to-fail banks that were playing with 22 times the GDP of the entire world via new fangled instruments whose risk profile dynamically changed as volatility and market conditions altered second by second? The financial institutions that have been rescued — and some may still be on the edge of the precipice in need of ongoing emergency assistance as counterparties go bust — have been primarily involved in gambling and betting in the name of hedging and accessing markets via made-up alphabet soup synthetic instruments? As living standards are fundamentally compromised for future generations — committed to slavery in regard to debt servicing — are slave trading and casino-type investment banking looking increasingly similar in the 21st century? Both promised easy money and economic prosperity but delivered misery to millions in the long term. Are the enlightened moments in the 19th century — when slavery was abolished step-by-step — fast approaching again in regard to out-of-control casino-type investment banking? For how long can profits be privatised for a few elites, the 1%, by way of exorbitant bonuses and losses be socialised for tens of millions, the 99%, via cuts to social welfare and higher taxes? Isn't this a recipe for social and economic chaos?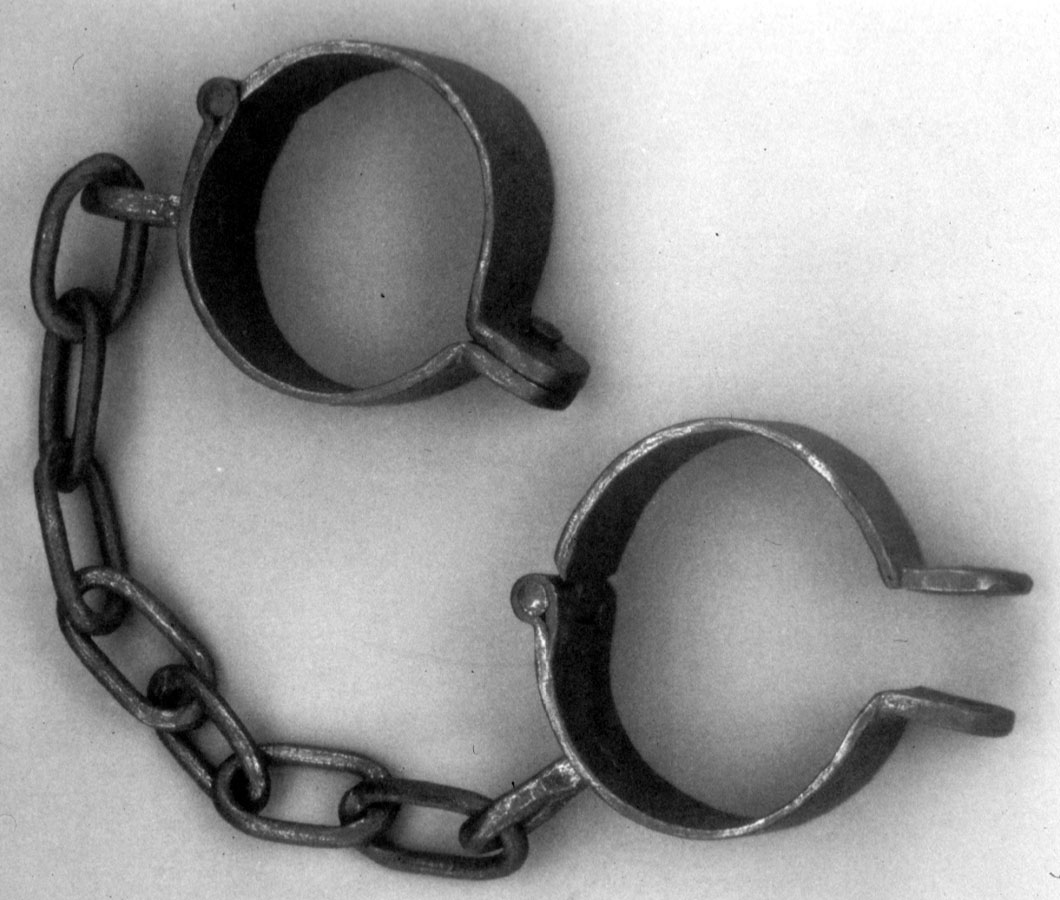 Shackles used in Slave Trading
[STOPS]
What are your thoughts, observations and views? We are hosting an Expert roundtable on this issue at ATCA 24/7 on Yammer.
[ENDS]
Expert Roundtables
Expert roundtables are the newly launched ATCA 24/7 Q&A private exclusive club service. They seek to become the killer application in strategic intelligence by delivering an unprecedented competitive advantage to our distinguished members. They can only be accessed online at https://www.yammer.com/atca
Q1: How to become a privileged member of ATCA 24/7 to participate in the expert roundtables?
A1: i. If you are a distinguished member of ATCA 5000, ATCA Open, The Philanthropia or HQR affiliated groups you may be allowed to become a privileged member of this new and exclusive private club.
ii. If you are pre-invited, visit the private intelligence network -- PIN -- by going to https://www.yammer.com/atca [Note: In https:// 's' is for security and encryption]
iii. If you don't have membership of the PIN yet, email the mi2g Intelligence Unit at intelligence.unit at mi2g dot com for an exclusive invitation.
Q2: How to participate in the expert roundtables and get domain-specific strategic intelligence questions answered?
A2: Access the ATCA 24/7 Private Intelligence Network -- PIN -- online and ask or answer a strategic intelligence question, no matter how complex. Receive expert answers within 24 hours or get pointers from:
i. ATCA 5000 experts who are online;
ii. ATCA Research and Analysis Wing; and
iii. mi2g Intelligence Unit.
Q3: Why is the ATCA 24/7 Q&A Exclusive Club special?
A3: ATCA 24/7 has now created an exclusive private intelligence watering hole and expert roundtable at the highest level where interesting and sophisticated questions are being asked from around the world, and intelligent answers are being provided, almost always by experts who have deep domain-specific knowledge. Come and check out the exclusive club, take it for a strategic test drive, which sign-of-intelligent life are you waiting for?
To learn more about "The Expert Roundtable: ATCA 24/7 Q&A Club" email: intelligence.unit at mi2g.com and if you are already a member visit https://www.yammer.com/atca
We welcome your thoughts, observations and views. To reflect further on this subject and others, please respond within Twitter, Facebook and LinkedIn's ATCA Open and related discussion platform of HQR. Should you wish to connect directly with real time Twitter feeds, please click as appropriate:
. @G140
. Open HQR
. DK Matai
Best wishes