Why China May Not Be The Odd One Out?
London, UK - 29th August 2013, 09:50 GMT
Dear ATCA Open & Philanthropia Friends
[Please note that the views presented by individual contributors are not necessarily representative of the views of ATCA, which is neutral. ATCA conducts collective Socratic dialogue on global opportunities and threats.]
Which are the world's worst performing currencies over six months losing between 20+% to 8+% against the US dollar? 1. Indian Rupee; 2. Brazilian Real; 3. South African Rand; 4. Indonesian Rupiah; 5. Turkish Lira; and 6. Russian Rouble -- in that order. So whose left amongst the 'Emerging Market' majors including the BRIC nations save China? How long before the Chinese fortune cookie crumbles given a multi-trillion dollar black hole of local government debt which nobody really wants to talk about?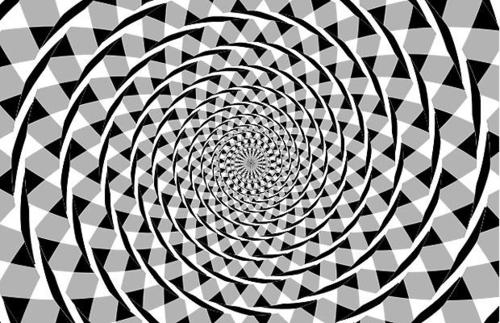 Asia Growth Illusion
China is the elephant in the room or the emperor without clothes that nobody has really taken a serious look at with a magnifying-glass: total debt in China -- government, corporate and household -- has shot up from 130% of GDP in 2008 to nearly 200% in 2013 or more than $16.3 trillion according to PBoC central bank data [Financial Times]. Such a rapid increase in borrowing has led to crises in diverse emerging countries ranging from Argentina to South Korea, why should China be any different?
What if all the statistics including GDP growth and inflation numbers are cooked in China just like via the 'Gosplan' infamous statistics department before the USSR went belly up? This type of hocus-pocus can only be easily done in a centrally planned economy so it is just as feasible in China now as it was in the USSR back then in 1989! That colossus of a nation with many flags, the USSR, ceased to be within two years of a large scale financial, economic and geo-political crisis which began in 1989. What about China, another nation with many many flags?
The entire Asia growth story could yet turn out to be an illusion -- from China to India -- and perhaps we may yet be laughing at the narrative that China's GDP will overtake USA's by 2015 just as much as we now laugh when we are reminded that back in 1989, every soothsayer thought that Japan's GDP would overtake USA's by 1995. It never happened!
[STOPS]
What are your thoughts, observations and views? We are hosting an Expert roundtable on this issue at ATCA 24/7 on Yammer.
[ENDS]
Expert Roundtables
Expert roundtables are the newly launched ATCA 24/7 Q&A private exclusive club service. They seek to become the killer application in strategic intelligence by delivering an unprecedented competitive advantage to our distinguished members. They can only be accessed online at https://www.yammer.com/atca
Q1: How to become a privileged member of ATCA 24/7 to participate in the expert roundtables?
A1: i. If you are a distinguished member of ATCA 5000, ATCA Open, The Philanthropia or HQR affiliated groups you may be allowed to become a privileged member of this new and exclusive private club.
ii. If you are pre-invited, visit the private intelligence network -- PIN -- by going to https://www.yammer.com/atca [Note: In https:// 's' is for security and encryption]
iii. If you don't have membership of the PIN yet, email the mi2g Intelligence Unit at intelligence.unit at mi2g dot com for an exclusive invitation.
Q2: How to participate in the expert roundtables and get domain-specific strategic intelligence questions answered?
A2: Access the ATCA 24/7 Private Intelligence Network -- PIN -- online and ask or answer a strategic intelligence question, no matter how complex. Receive expert answers within 24 hours or get pointers from:
i. ATCA 5000 experts who are online;
ii. ATCA Research and Analysis Wing; and
iii. mi2g Intelligence Unit.
Q3: Why is the ATCA 24/7 Q&A Exclusive Club special?
A3: ATCA 24/7 has now created an exclusive private intelligence watering hole and expert roundtable at the highest level where interesting and sophisticated questions are being asked from around the world, and intelligent answers are being provided, almost always by experts who have deep domain-specific knowledge. Come and check out the exclusive club, take it for a strategic test drive, which sign-of-intelligent life are you waiting for?
To learn more about "The Expert Roundtable: ATCA 24/7 Q&A Club" email: intelligence.unit at mi2g.com and if you are already a member visit https://www.yammer.com/atca
We welcome your thoughts, observations and views. To reflect further on this subject and others, please respond within Twitter, Facebook and LinkedIn's ATCA Open and related discussion platform of HQR. Should you wish to connect directly with real time Twitter feeds, please click as appropriate:
. @G140
. Open HQR
. DK Matai
Best wishes